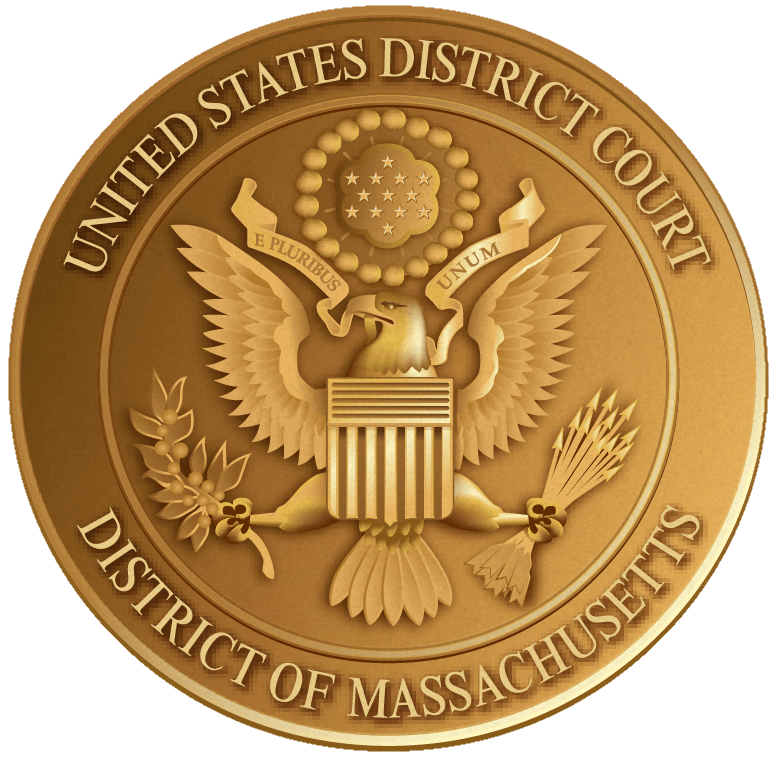 UNITED STATES DISTRICT COURT
DISTRICT OF MASSACHUSETTS
OFFICE OF THE CLERK
1 COURTHOUSE WAY
BOSTON, MASSACHUSETTS 02210
I have a question about...
Select a topic to continue.
CM/ECF and/or Electronic Filing
Ask a specific question regarding electronic filing with CM/ECF.
Jury Duty
Ask a question regarding federal juror service in the District of Massachusetts.
Employment
Ask a question regarding employment opportunities with USDC-MA.
Naturalizations
Ask a question regarding naturalization in the District of Massachusetts.
Clerk's Office/General
Inquire about a case in our District, ask for clarification on a USDC-MA process, request a specific form, find out about an upcoming proceeding or event...
Bar Admission
Have a question about the application for admission process?
Registering for CM/ECF
Having trouble registering for CM/ECF? Message us here.
Finance
Find out your outstandng balance for criminal debt, inquire about a restitution payment, Pay.gov...
Website/Form Issue
Report an issue with the USDC-MA website or a form, get help with a form submission...
Submission Complete
Your message has been submitted successfully.
The Court will respond to your message using the email address you provided.